Becoming a Child Care Worker or Foster Parent | El Paso Child-Placing Agency
1) What is the difference between being a child care worker and a foster parent with Lee & Beulah Moor Children's Home?
The Home employs child care workers to reside with and care for the children placed in cottages or group homes on the Main Campus in their residential program. These child care workers maintain a schedule of 5 days on duty /2 days off duty.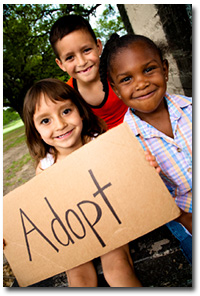 The agency also licenses, places children, and supervises foster homes in the community.  Being a foster parent with the Lee & Beulah Moor Children's Home is a rewarding way to put your love for children into action. Foster parents are paid a daily stipend for each child in their care.  For more information on career opportunities, call 915-544-8777.
2) What are the typical traits of successful child care workers?
First and foremost, they are people who genuinely like children. They are energetic and love life, and model this with the children in their care. They are patient, have a sense of wonder about the world, and believe in giving back. They are dedicated, mature, and have a desire to make a true difference in the lives of others.
3) What would be some reasons why children are placed with you?
Children come to the Home for a variety of reasons and many circumstances. Children come to live with us voluntarily, at the request of their parents, grandparents, and/or other extended family members. Some of the reasons include problems with school; abuse or neglect; and family problems such as divorce, remarriage, blended family issues, substance abuse, incarceration, or economic circumstances.
4) What are the ages of the children?
Children range in age from birth through age 18.
5) How many children would I care for?
In cottage or group home settings, the approximate number of children is ten. Some group homes are smaller and have a maximum capacity of eight. In almost all cases, the Lee & Beulah Moor Children's Home's child/staff ratio exceeds the minimum requirements of the State of Texas. Safety and supervision of our children is the top priority. Group sizes are maintained at a level which provides for a great deal of individualized attention, care, and support.
6) What can I expect in terms of salary and benefits?
The Lee & Beulah Moor Children's Home offers a starting salary of $47,320 per couple. Single child care worker positions begin at $23,660. All meals, housing, transportation, and entertainment are provided while on duty. In addition, couples may have one school-age dependent child of their own. In addition to salary, child-care workers have a flexible days-off schedule, two weeks of paid vacation, and a comprehensive medical insurance plan. The agency offers one of only a few all employer-paid defined benefit plans for retirement purposes in the country. For more information on becoming a part of the Lee & Beulah Moor Children's Home team, contact Mario Ramirez at mramirez@leemoor.org,  915-544-8777, ext. 224.