Now Hiring
The Lee & Beulah Moor Children's Home is hiring full-time child and youth care workers!
Have you always wanted to make a true difference in the lives of children and youth?
Do you have love, patience, time, and talent to give to a group of children?
Do you want to be a part of a stable, family-like, team-oriented agency?
Do you want to work at something that provides unparalleled rewards?
Join Our Team!
FULL-TIME CHILD AND YOUTH CARE WORKERS –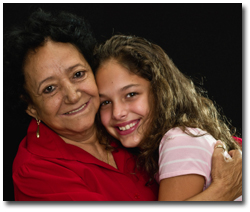 We provide a starting salary of $26,000 per year per person with a private room and board provided while on duty! This is a live-in position with a rotating schedule of 5 days on duty/2 days off duty. Children are basic-to moderate-level of care and attend public school during the day.
Excellent training and support provided! Full-service gym, educational tutoring program, and recreation activities planned for the children. Meals are prepared by support staff.
Have fun, serve as a role model, and make a difference!!!
Health insurance, vacation, sick leave, and a retirement plan are provided.
Must be 21 or older, pass a background check and drug test, and possess a minimum of a high school diploma or GED.
Call Mario Ramirez or Renee Tanner at 915-544-8777 for more information.